Bringing health and happiness to your pets!
Off 40%
foods & toys
SHOP NOW
Zupeem Natural with added vitamins, minerals, animo acids
Off 20%
Parrot food
SHOP NOW
Flash Sale This Week
Off 40%
for care your pets
SHOP NOW
$

20.49

PETWAY GENTLY PROTEIN CONDITIONER 250ML

$

18.49

PETWAY GENTLE PROTEIN SHAMPOO 250ML

$

18.49

PETWAY AROMA CARE COLOGNE COAT GLOSS 250ML

$

17.49

PETWAY AROMA CARE SHAMPOO 250ML

$

18.49

PETWAY ANTI-STATIC DETANGLER 250ML

$

18.49

PETWAY DE-SHEDDING SHAMPOO 250ML

$

18.49

PETWAY CURLY COAT & OODLE SHAMPOO 250ML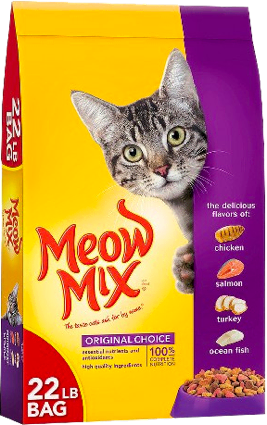 Meow Mix Indoor Formula Dry Cat Food
A pet store with everything you need
Welcome to Petology, we are Australia's fastest growing online pet store. We pride ourselves in bringing you quality, tested and carefully selected pet products, food and accessories for your loved ones. All our products are backed by a local manufacturer warranty and supported by our knowledgeable Australian customer service team. We allow you to shop for pet supplies online and at a time that suits you, therefore you are able to spend much more time playing with your best friends.
Online Pet Supplies.
Whether it's dog beds or cat beds from brands like T&S; Pet Products, Fuzzyard or United Pets to flea or worming treatments and other medication from Revolution, Panoramis, Cazitel and Comfortis you'll find it stocked in store. Petology also stocks other quality pet supplies such as dog collars, treats and durable dog toys, cat toys, treats, collars and accessories from manufacturers like Kong, Rogz and more. Petology stocks some of Australia's most trusted brands and that's the way we like it!
Welcome To Petology – Australia's Best Online Pet Shop.

Petology is glad to offer you a quality range of pet supplies online, we stock all the best pet products ranging from premium pet food to dog beds that are all made to last. We have one of the widest selections available for dogs, cats, horses, fish and even small pets. No matter what you need, you will find it here at the Petology online pet store. Our website is mobile friendly so you can shop for pet products and pet supplies on the couch, in the park or at work.
All our products are backed by local warranties and supported by our knowledgeable Australian customer support team. Keeping a healthy pet is very important! This is why we offer a huge range of pet health supplies to ensure your pets health is optimised so they can lead a happy and healthy life.
Amazing pet care always starts with quality nutrition. All the pet food available in the Petology online pet store comes from the most trusted and reputable brands. We offer the best possible prices and we ship to all states around Australia. If you want to take care of your pet properly, you will find all you need in the one store.

Why Shop From Petology?

We understand what you need from an online pet store. We guarantee a pleasurable shopping experience that you are going to appreciate. While we can offer many reasons why we should be trusted, here are some facts about shopping at Petology:


Our Reputation – We offer exactly what our customers need. Because of this, you will only find positive reviews written about the Petology online pet store, which cannot be said about many online pet stores in Australia. Our main concern is the satisfaction of our customers. This is only possible by offering a perfect shopping experience and the highest possible pet product quality.
Stocks – Our warehouse is large and we offer one of the largest range of pet products in Australia. Also, whenever stocks of the popular products are low, we re-stock as soon as possible. This makes it easy for us to ship the products fast.
Customer Support – Our Melbourne support center is open to take your calls Monday to Friday, 9 AM to 5 PM EST. We also offer email support and live chat.
Donations– We consistently donate money and supplies to various animal charities and shelters. We really care about all animals and Petology was created out of passion and a genuine wish to help and support animals big and small.
Australian Support – Our team is 100% Australian from the warehouse employees to the owners of the business. Shop at Petology and support a genuine Aussie business.
Speed – Most in stock and popular products will be dispatched in 48 hours. They can be tracked on the entire journey so you always know where your package is and when it will be delivered. We ship pet supplies to all homes and businesses around Australia.
Prices – We offer some of the lowest prices out of all Australian pet stores for thousands of pet products. Our customers love our continually low prices!
Payment Security – We understand that shopping online can be scary. This is why we only offer 100% secure and trusted payment methods from PayPal to our secure payment gateway eWay.

Some Of Our Most Popular Pet Products

Dog Beds
We have a vast range of dog beds available, and over 200 options that you can choose from, including soft beds, raised beds, floor cushions, security hideaway beds and soft blankets. Our dog beds come in multiple sizes, being perfect for all dogs of different sizes and breeds. We even offer designer beds for the super stylish pet. Maybe you have an older dog? If so you can opt for an orthopaedic dog bed or a magnetic bed to reduce joint pain. If you just want something simple, Petology offers over 30 floor cushions which are great for lounging dogs. Make sure that you check out our full range of dog beds as we're sure you'll find something that you and your pooch will love. Be sure to check out the Fuzzyard & T&S; Pet Products beds as they look awesome in the modern home.

Dog Food
Petology offers a massive range of premium dry, wet, veterinary and diet food for small, medium, large and giant dog breeds. All the dog food we have in stock are either premium or super premium brands. They will be loved by even the fussiest of pets. It is not at all difficult to find dog food that will offer that optimum nutrition that the pet needs to be healthy and happy. We are particularly happy about the prices that we manage to offer with dog food so be sure that you check out all the deals that are available right now. Some of our favourite brands of premium dog food are Royal Canin, Eukanuba, Black Hawk, Iams, Hills Science Diet and Advance.

Dog Wormers
Petology offers discount dog wormers, flea and tick medication alongside flea and preventative wash. Our prices on flea and worming supplies are some of the best in Australia. We are a market leader in offering so many of the best brands of dog wormers and puppy flea and tick medications. By offering Spot-On and oral treatments, you'll find worming so much easier at Petology. Many of our wormers are offered in single packs, 3 packs and also large 6 pack treatments. The more wormers you buy, the more you save each month. We tie in great prices with a fast dispatch and delivery and you'll have one happy flea free pet in no time!

Cat Toys
A bored cat is an unhappy cat so we offer a range of different cat toys that ensure your feline friend is always entertained. Many cat toys are interactive and we also have plenty of those catnip toys that cats simply can't get enough of. You'll love watching your cat play as their hunting instincts become visible and the fun continues for hours and hours. Another advantage of buying a new toy for your cat is for the purpose of exercising and reducing the possibility of having to deal with mobility and obesity issues. Obviously, we also offer premium cat food (both wet and dry) that will be loved even by the really picky cat that only likes a few flavours. We suggest you check out the Catit and

Fish Food
Feeding your fish quality food is a sure way to ensure your marine buddy lives a happy and healthy life. We have all the best brands of fish food under one online pet store roof. You'll find food for algae eaters, betta food, bottom feeders, goldfish, koi food and tropical fish flakes just to name a few. We stock the following brands of fish food API, Classica, Fluval, Nutrafin, Ocean Free and more. Even if you are going away on a holiday, we have slow release holiday blocks to keep your pet happy and well fed while you are away.

Bird Food
Petology has large stocks of seed mix, pellets, treat sticks, crumbles and grain mix for small, medium and large birds. We only offer bird food from the best brands and ship all across Australia. We recommend that you also check out the other bird products that we have like treats and toys.

Small Pet Products
You cannot have a complete online pet store without a large list of small pet products. It is now possible to shop for grooming products, food, treats, health products, toys and even flea products online 24/7. Whether you own a guinea pig or a mouse, we have everything you need at our online pet store.

Reptile Food
Do you own an exotic reptile? No problem! Petology has you covered as well. Many are surprised to notice how many reptile products we have available. In store you will find food, treatments, health products, lighting, heaters, enclosures and more. You'll find reptile products from brands like Exo Terra, Zoo Med, Living World and Vetafarm just to name a few.

Shopping From Petology
Pet stores normally make it difficult to shop online because of a highly complicated process. We are certainly not like that. Online shopping for pet products has never been easier than it is now with Petology. Everything starts with finding the pet supplies that you want to buy. You can easily browse by type, brand or size sing our search feature that is very intuitive
As soon as you find what you are looking for, all you have to do is select the quantity and then add to the shopping cart. Make sure that you take advantage of our free shipping policy and complete the order. We offer free shipping on most orders over $99 to customers located in a Metro Zoned area. Please see our shipping page for more information. After the order is complete, the pet supplies are packaged and dispatched by one of our efficient couriers. The order can then be tracked after the order has been dispatched.
Shopping from Petology is hassle-free and really fast, as you will surely realize. In the rare event that there is an issue with your order or you just require more assistance, just call us at 1300 30 60 30 and one of our friendly team members will help you out and sort out your issue. If your product doesn't arrive or has been lost on delivery, Petology will generally ship a replacement product free of charge!

Shipping And Warranty
Petology is proud to offer free shipping to the metro and major regional areas for all orders over $99. This includes Victorian suburbs of Melbourne, Geelong, Bendigo, Ballarat, the Mornington Peninsula. New South Wales Suburbs of Sydney, Canberra, Newcastle, Gosford, Wollongong and Adelaide. In other areas we charge a small shipping fee of $6.95 for Brisbane, Gold Coast, Sunshine Coast and Toowoomba and $12.95 to Perth. If you're located out of the free shipping zone, you will be charged a flat rate based on the size and weight of your order. You'll have to forgive us for charging delivery one some products, pet products are usually very large and bulky.
Our warranty is extensive and includes hassle free returns policy and a special team that will help you if you have some questions about your order. We are happy to offer a 30 day return policy for unopened merchandise, no questions asked. If you have any question about our warranty and shipping policy please contact us and we will assist as best we can.

The Petology Mission
Petology wants to be much more than a simple online pet shop. We do not just want to offer pet food, dog beds and animal supplies online. As you will notice, we often add new pet products that can be bought in just a few minutes. At the moment we offer over 9000 products including food, grooming products, medications and more.
In the event that you do not find something that you would like to buy from Petology, contact us and let us know. We will do all that is possible to increase stocks because we want to be your number one-stop shop for all pet supplies.

Our Guarantees
Petology guarantees that everything offered is of the quality that you expect from an Aussie business. We offer the best possible prices and try our best to have orders shipped as quickly possible. We want to make sure that everything associated with our pet store is exactly as you want it to be. Because of this we take into account every single thing that is said by our customers. Make sure that you get in touch and that you talk about what you want to see from the online pet shop that you can trust.